well into the 20th century, manhattan was an industrial hub of the united states, filled with warehouses, breweries, manufactories, mills, etc. these sites existed along the edges of the island to have easy access to the ports—this legacy of a connection between manufacturing and transportation.

urbanistically acting as a "hinge" building, reacting to the three existing axes on the site, port authority workshops responds to the former microcosms on the site by fostering making as the secondary program. a main pedestrian ramp makes its way from the existing port authority site to hudson boulevard by weaving through the new building, carving out volumes that hold the new programs.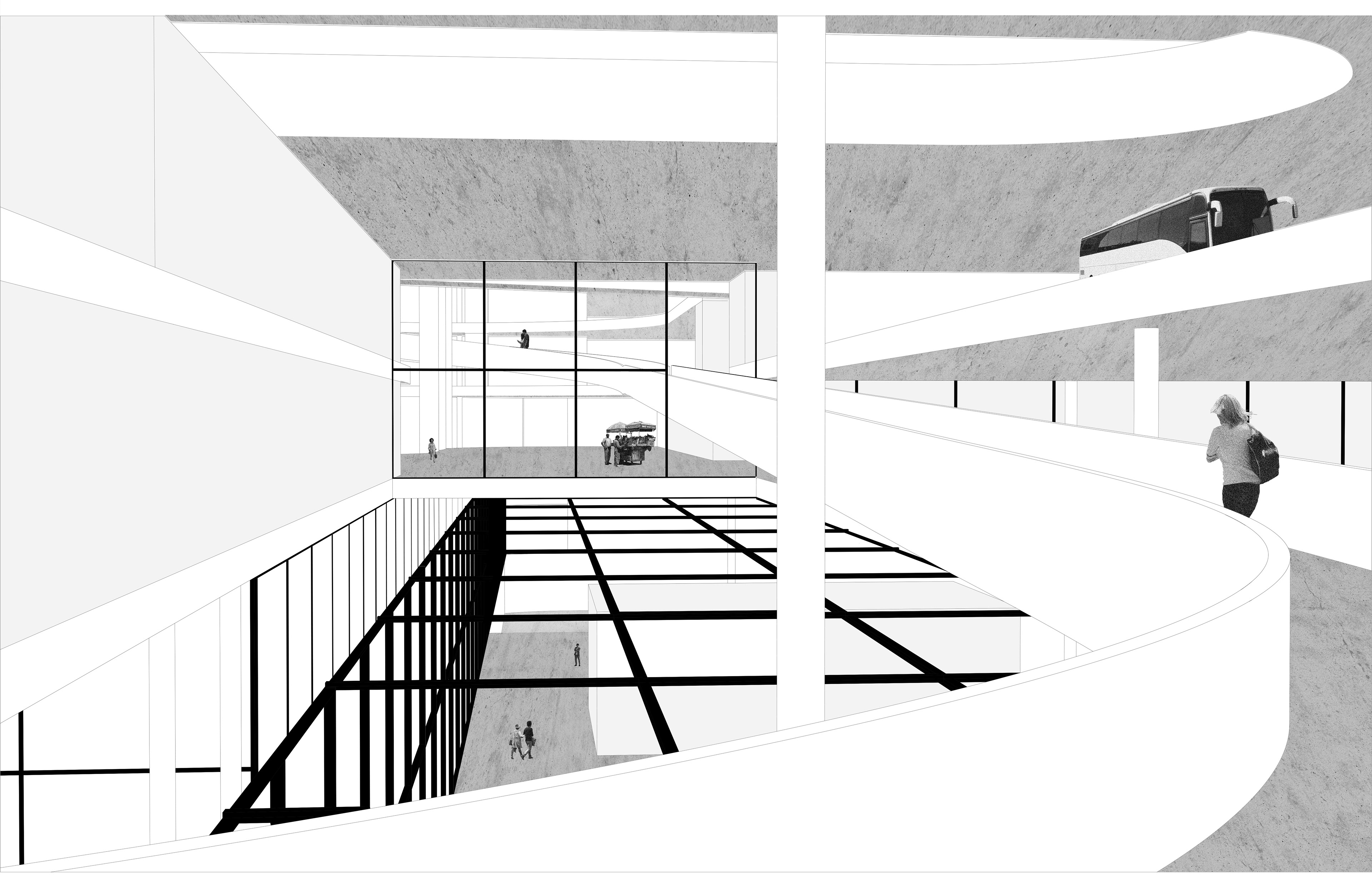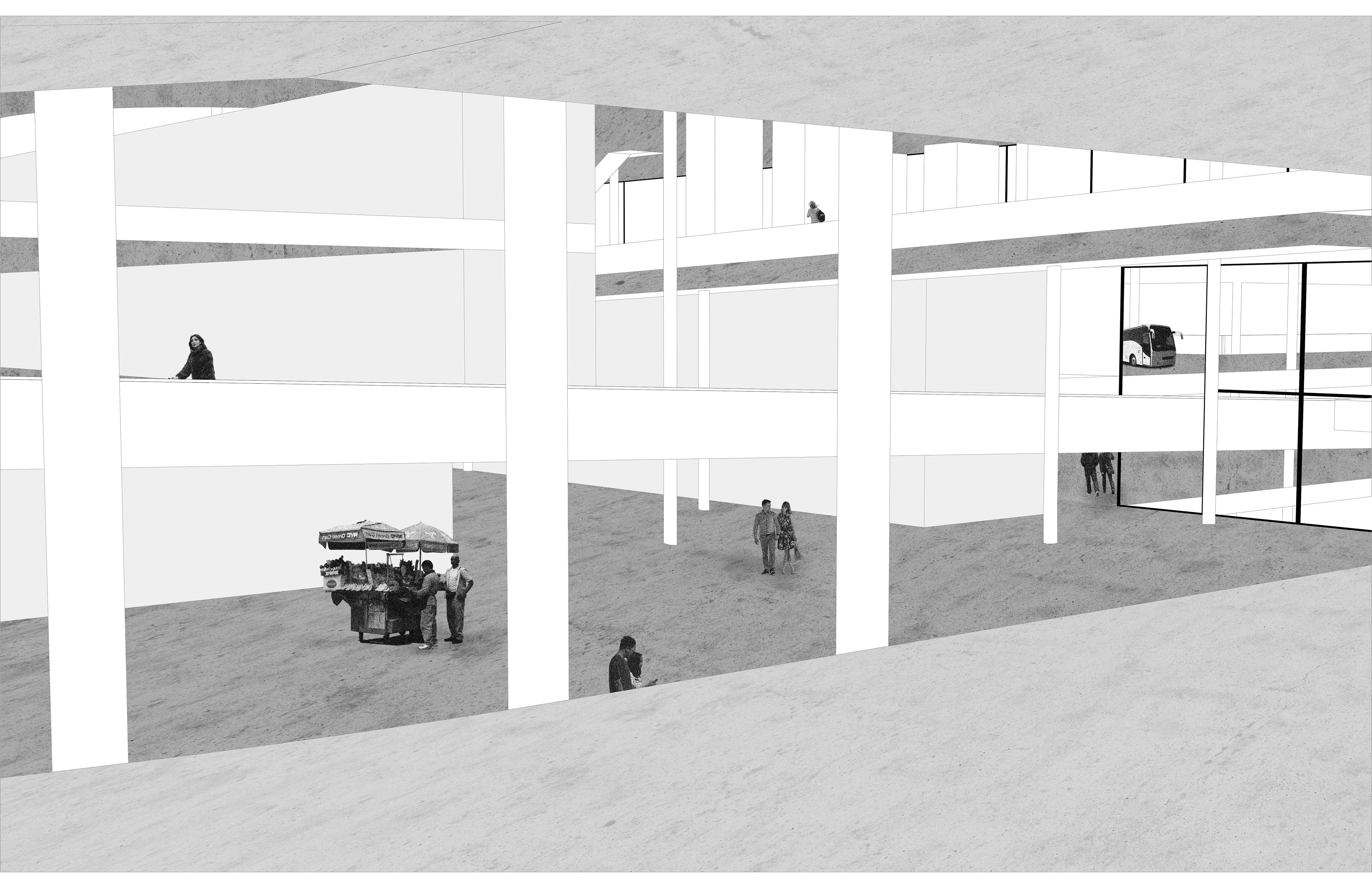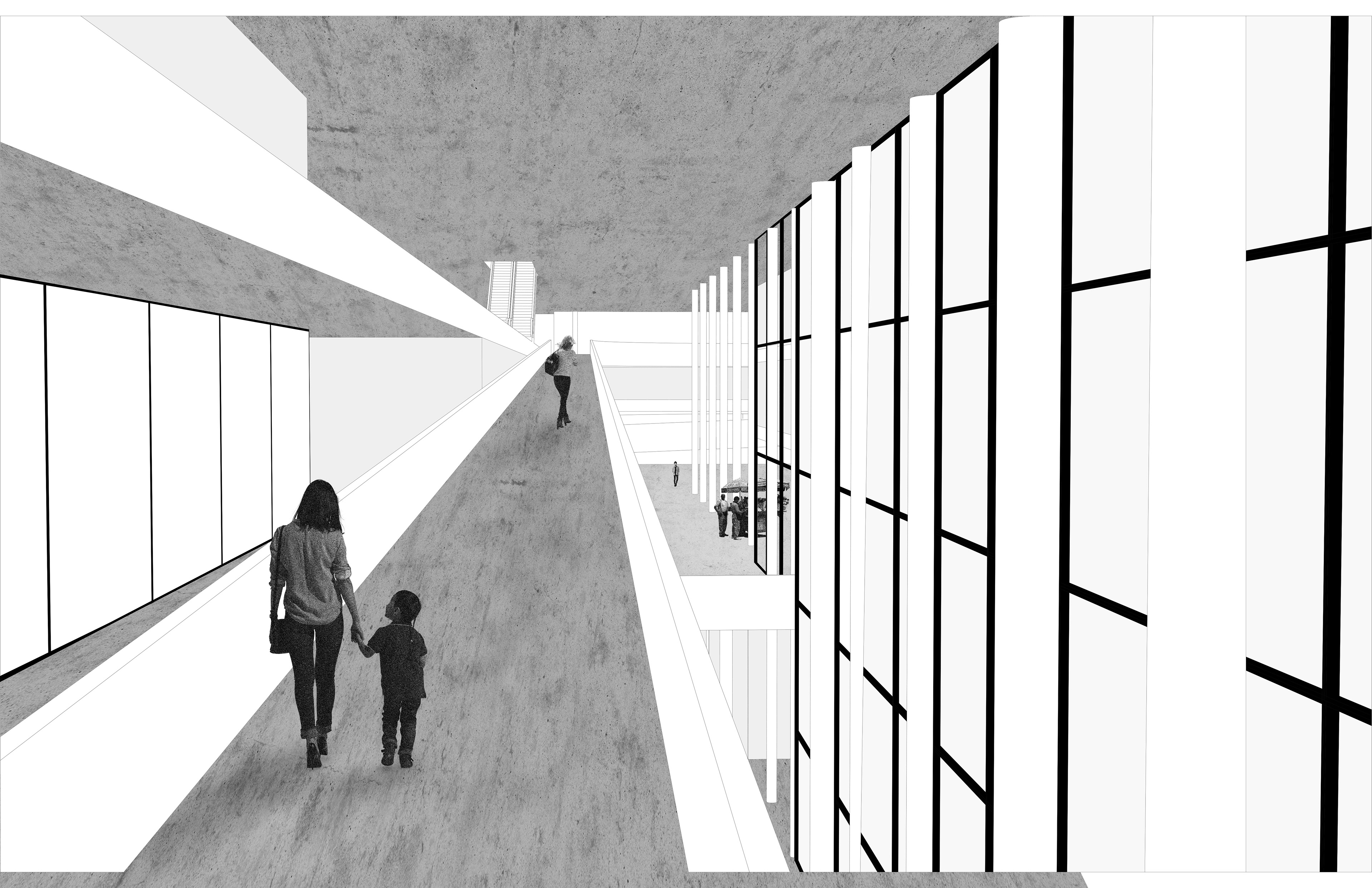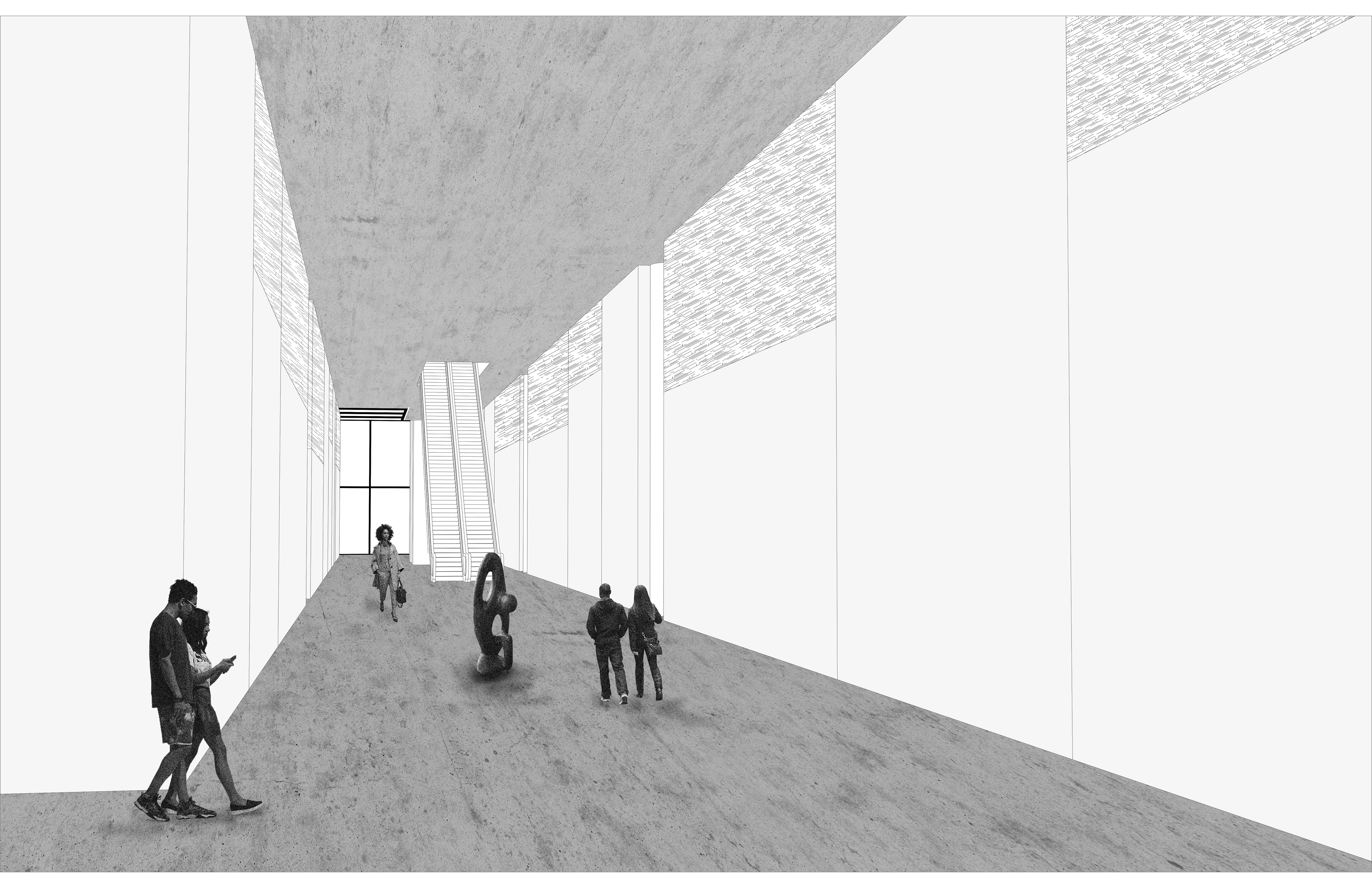 the ground level becomes like a bazaar where there are streets, studios, and shops for the production and sale of various objects and artworks. larger spaces constitute a communal wood shop, metal shop, ceramic and glass studios, leather working rooms, and a mini textile mill with many looms. the port authority essentially takes on a second purpose as a hub for manufacturing and artisans that pedestrians and travelers can come to watch, interact with, and purchase pieces.