guayaguayare is a string of fishing villages that rests along the coast bracketed to the east and west by facilities that refine and process oil and natural gas. a large and expensive "fishing port" was constructed by the oil companies in an attempt to ameliorate how the locals see them. meant to be a public space, the site never fulfilled its intended program, and exists as an inaccessible concrete monolith on the sea.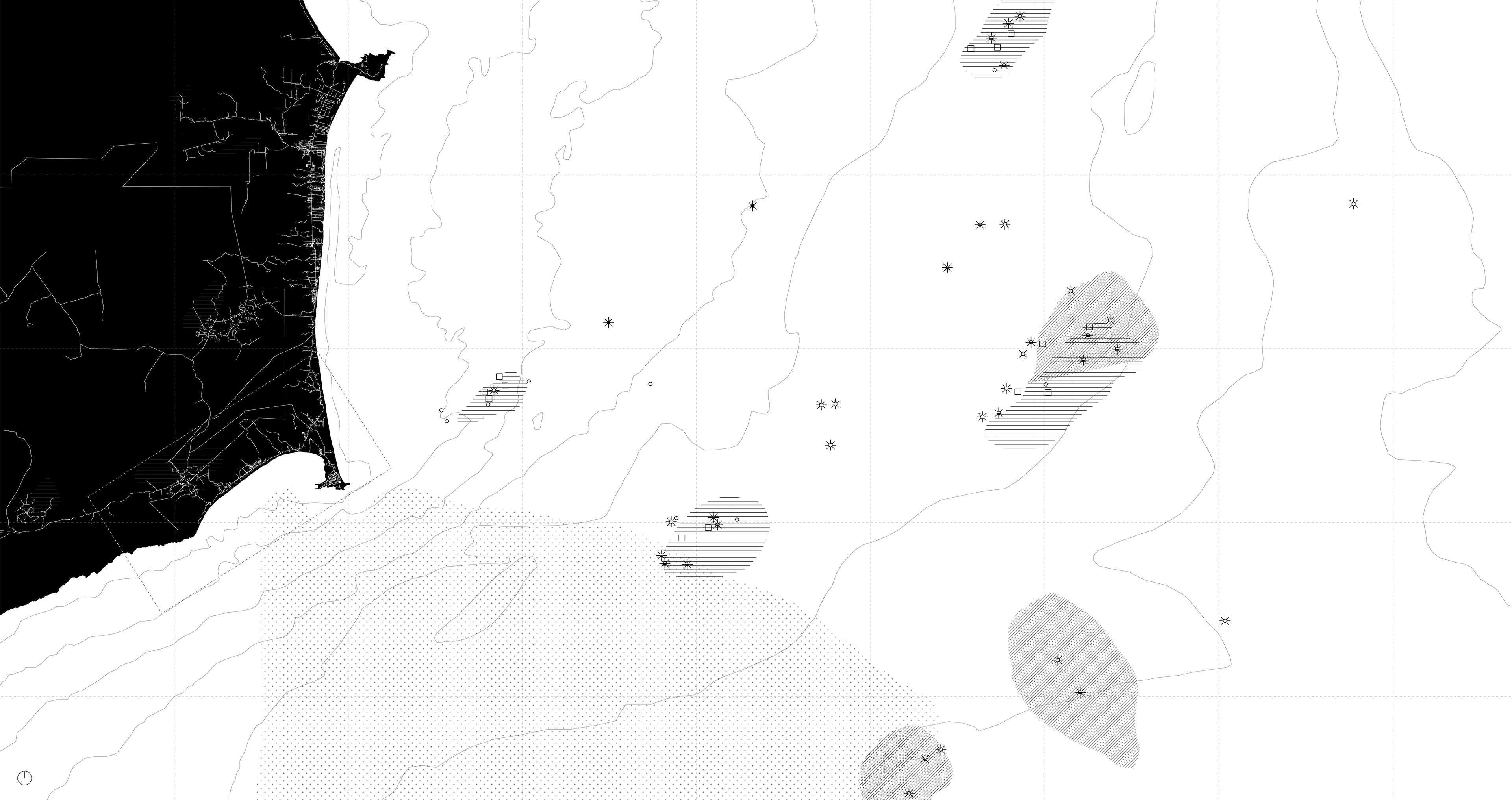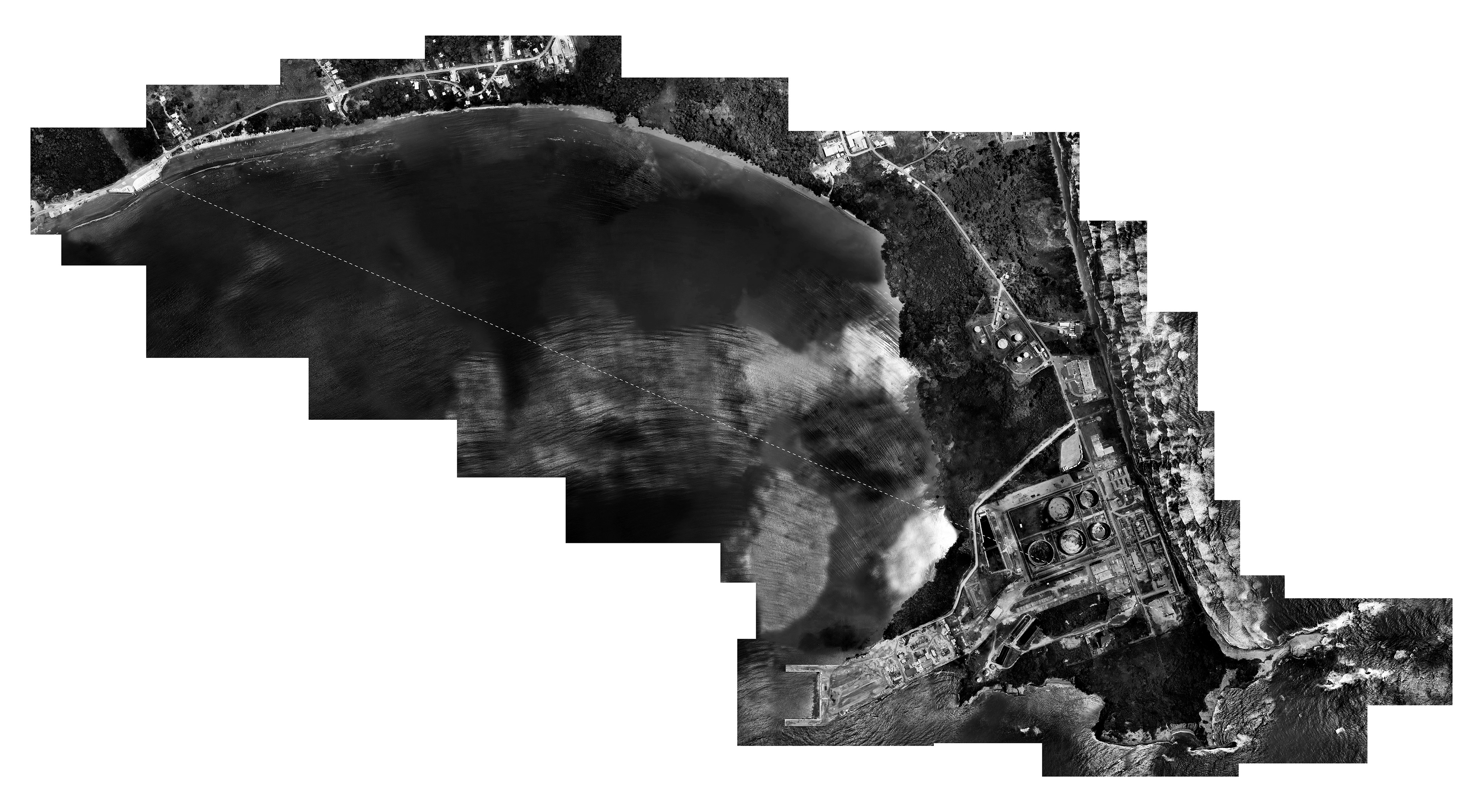 the proposal aims to appropriate this alien infrastructure by transforming it into a landscape that articulates the gradual disappearance of the coast. investigated through specific moments of absence, melancholy, and mortality, the interventions intend to acknowledge the shared loss of site and story, while allowing for the community to assign their own programs as time passes.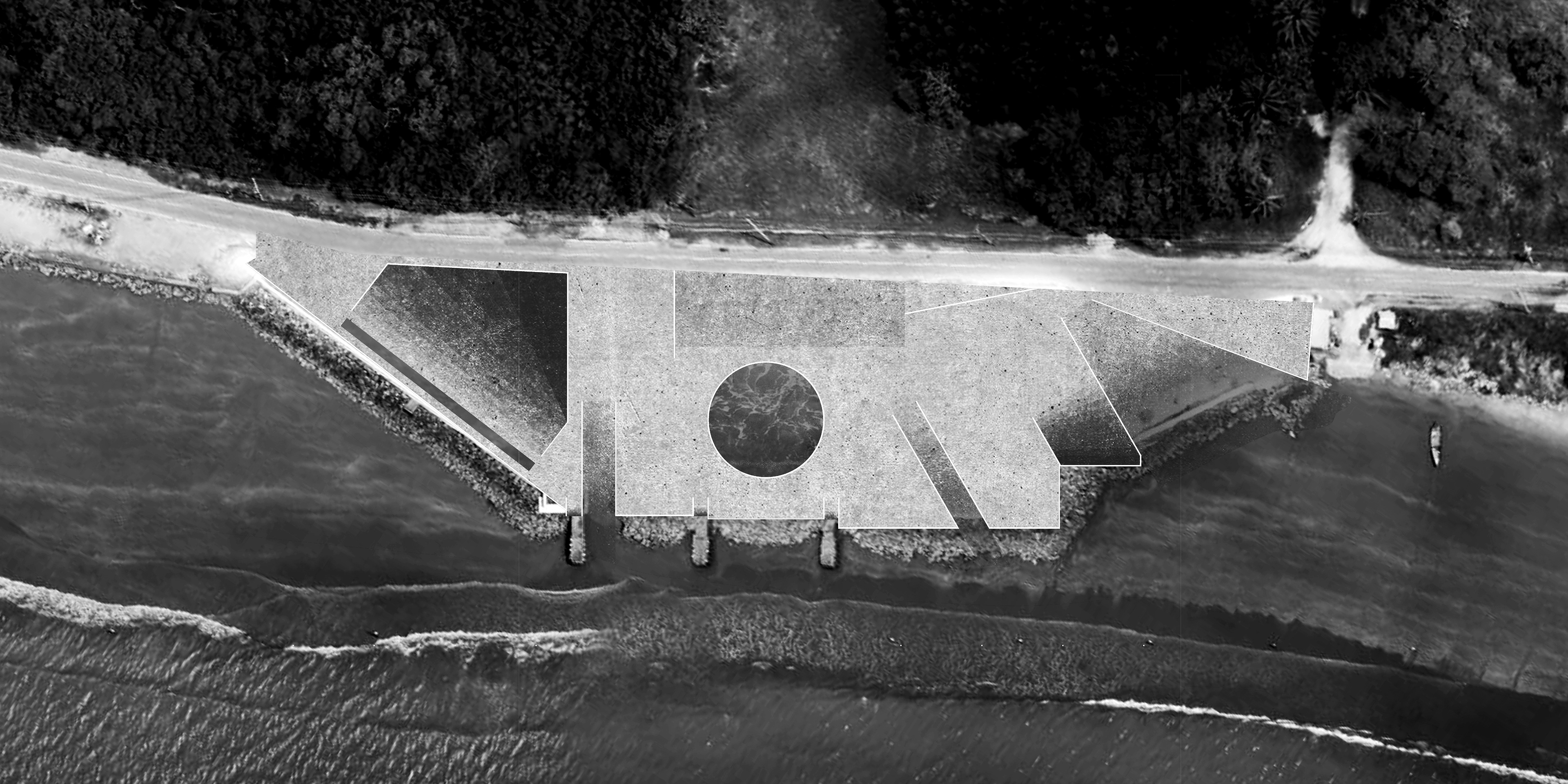 as the edge of the coastline retreats further inward, the site mutates into a ruin in the sea and becomes a part of the landscape. this condition will expose the edge as an organism that changes, adapts, and deteriorates—a living ruin.