the clients for this house are pietro desantis and his wife refia an. they are the foremost linguistic scholars that must house their collections of many books and souvenirs from their travels and research. pietro grew up in the small town of dolceacqua in the liguria region of italy, thus preferring a more calm, stoic, and rural lifestyle. refia comes from istanbul, turkey, and is used to a more busy, hectic, and urban lifestyle. though they seem like complete opposites, they love each other and want a house that can accommodate both of their personalities, and the multitude of books they have amassed.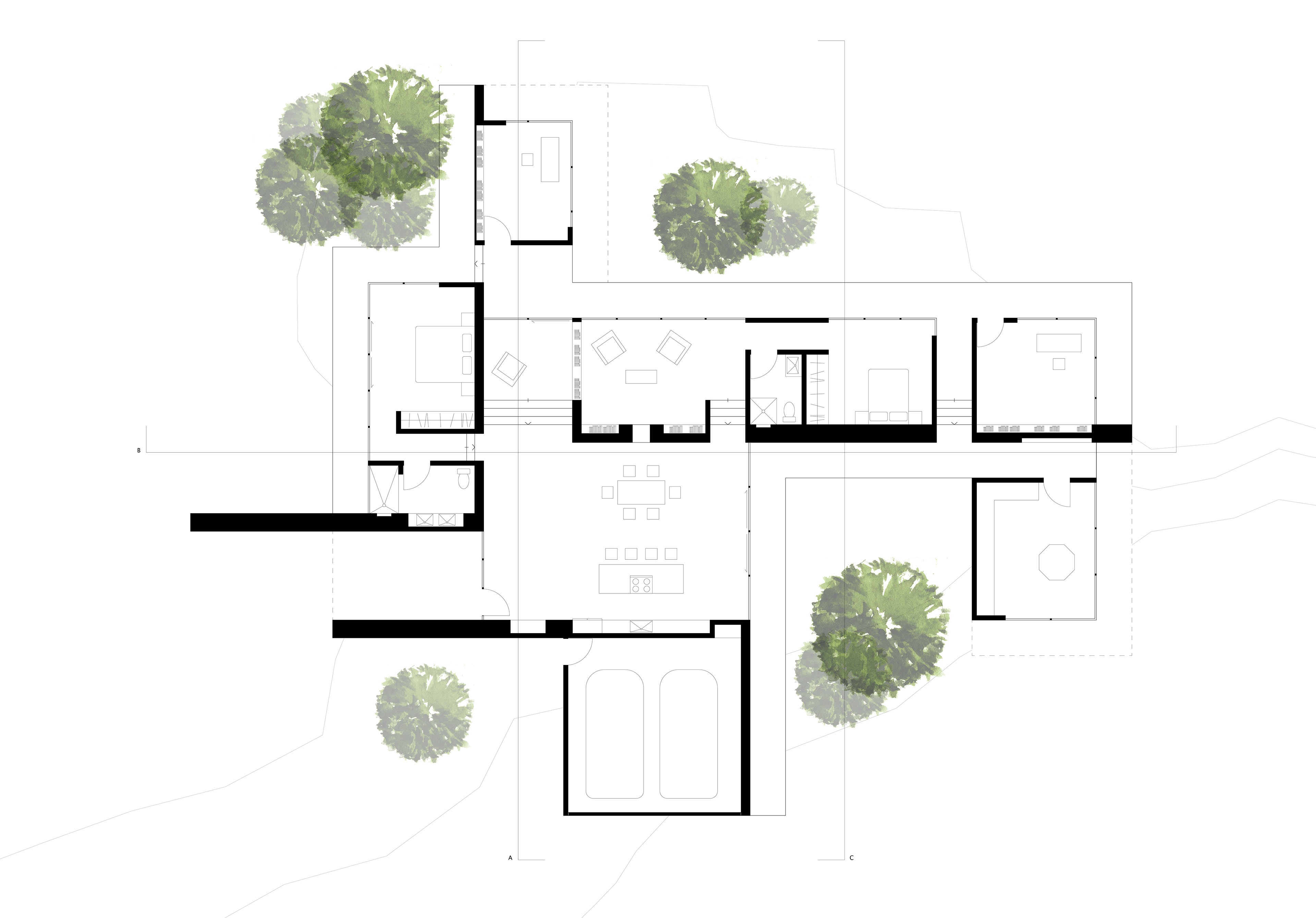 the dwelling acts as a reaction to the site. without removing the existing site conditions, the residence conforms to the location and cascades down with the changes in topography. this also relates to how the private spaces are determined. because the clients are linguists, and they love and collect books, it is these books that create the public, shared spaces, and those that are more private.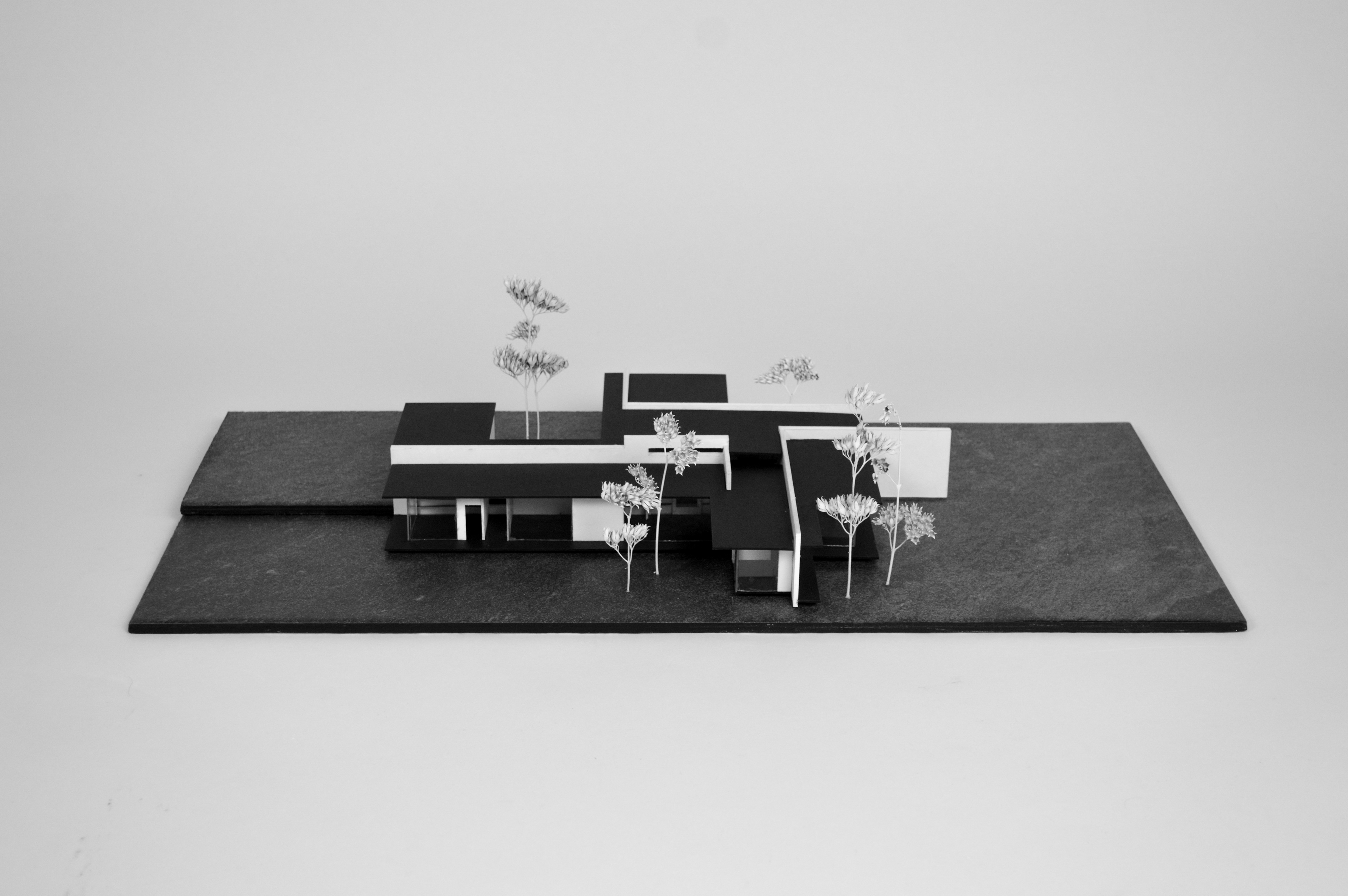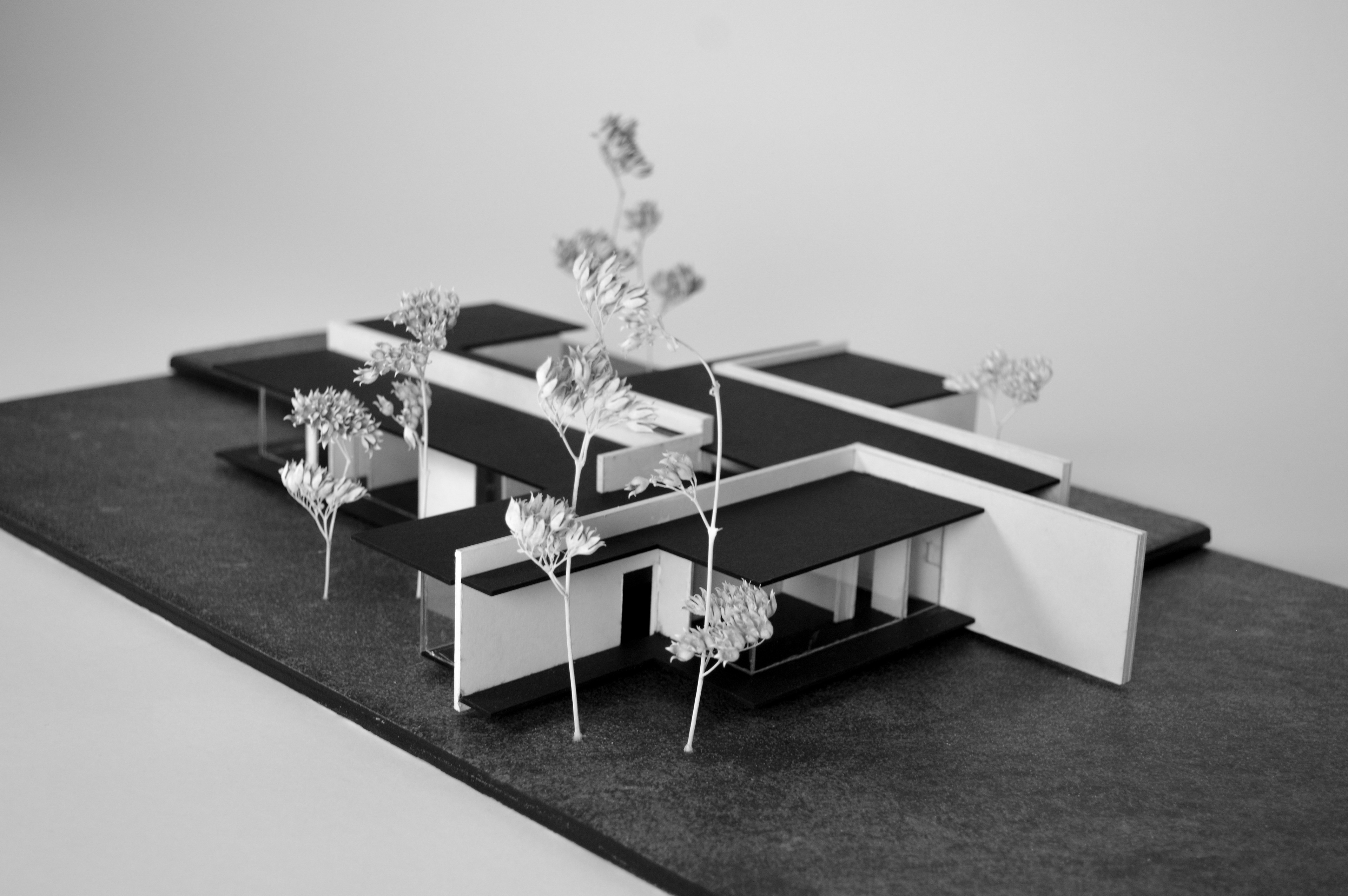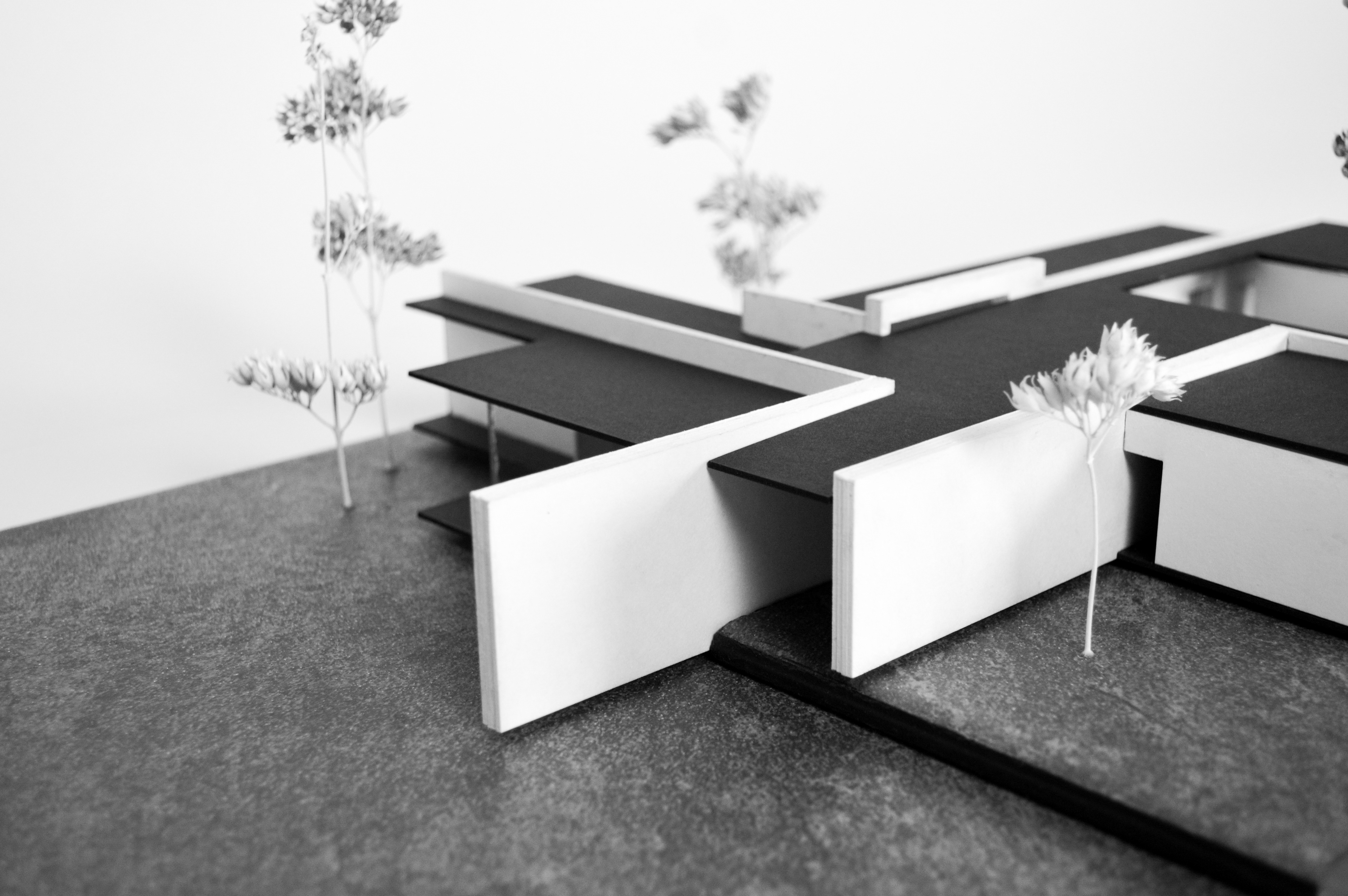 the main axes, which are realized as walls, act as a spine wherein program is located. thus, the design is based on this idea of a series of courtyards. these courtyards are both interior and exterior, private and public, pre-existing and built.